Fundamentals of Effective Communication Microcredential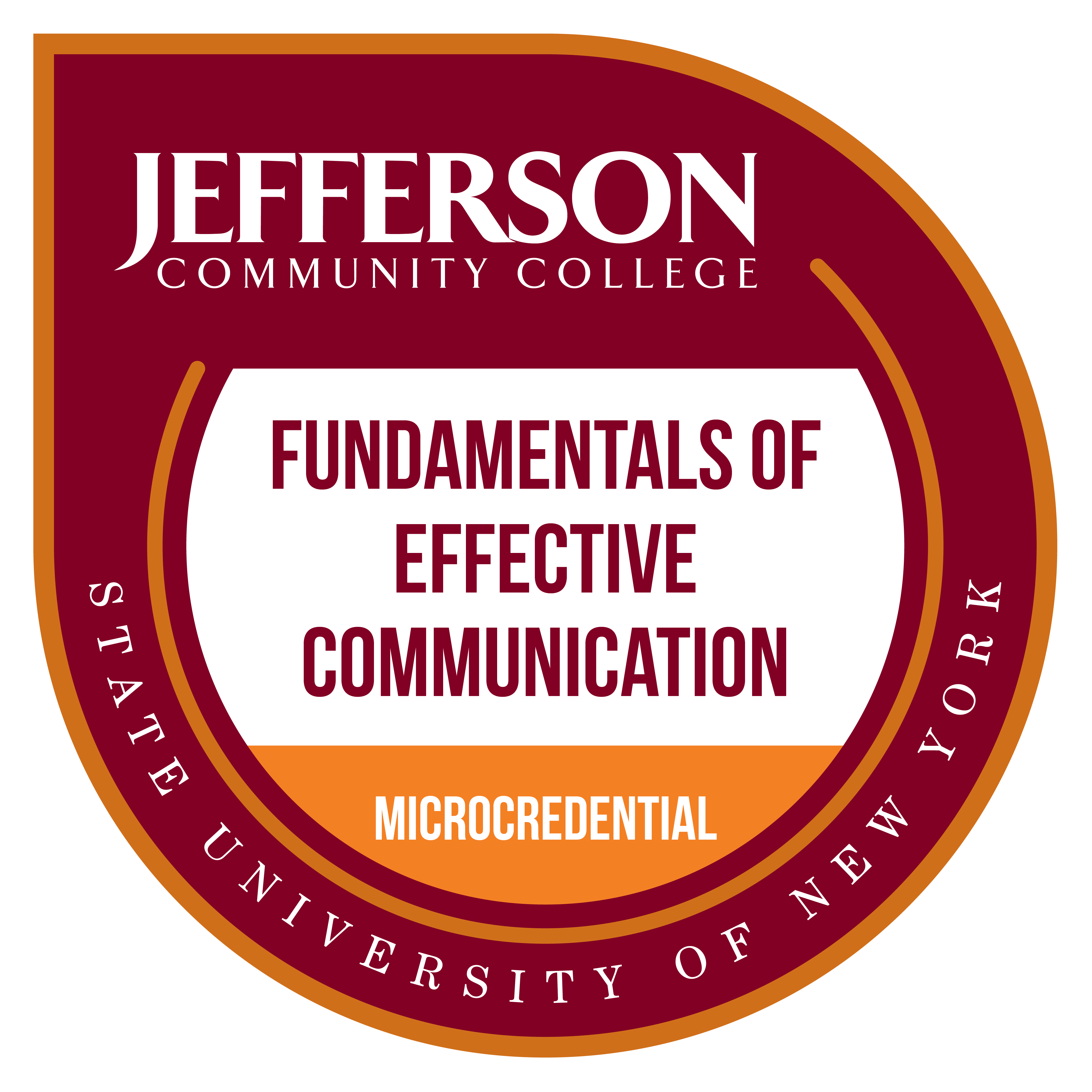 Designed to be meaningful, high-quality education programs to verify, validate and attest to specific skill sets and competencies of an individual, microcredential programs differ from degree and certificate programs in that they are generally offered in shorter or more flexible time spans with a narrow focus.
The microcredential in Fundamentals of Effective Communication will enable students to demonstrate competency in various aspects of public speaking and interpersonal communication as it relates to all disciplines, specifically in terms of understanding communication styles and theories and developing effective communication skills to lead employees, customers, students or shareholders and investors.
Students who complete the Fundamentals of Effective Communication microcredential earn nine college credit hours that may later be transferred to one of Jefferson's certificate or degree programs. Fundamentals of Effective Communication course requirements are a perfect fit for JCC's Liberal Arts and Sciences: Humanities and Social Sciences degree programs.
Contact Enrollment Services for Application and Admissions Information
Jules Center 6-010 (ground level)
admissions@sunyjefferson.edu
(315) 786-2437, fax (315) 786-2349 or toll free (888) 435-6522
8:00 a.m. - 5:00 p.m. Monday-Thursday
8:00 a.m. - 4:00 p.m. Friday
Microcredential Requirements

| Microcredential Requirements (9 Credit Hours): | Credit Hours |
| --- | --- |
| STA 151, Public Speaking | 3 |
| STA 161, Interpersonal Communications | 3 |
| STA 211, Managing Conflict | 3 |