Isaiah M. Lemon Named Athlete of the Week
Published: February 02, 2023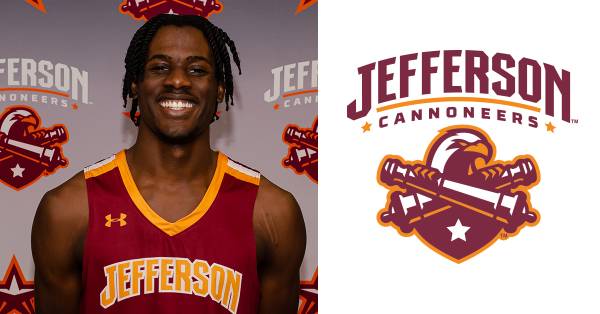 Sophomore forward, Isaiah M. Lemon, of the Jefferson Community College (JCC) men's basketball team was named JCC athlete of the week for the week ending January 29, 2023. JCC's athlete of the week program is sponsored by Balanced Nutrition.
Isaiah, a 2021 graduate of Midwood High School, Brooklyn, NY, is majoring in Engineering Science at Jefferson. Lemon's accomplishments on the court this past week include averaging 16 points for the Cannoneers while playing Fulton Montgomery Community College and Columbia Greene Community College. Isaiah is one of the unsung workers of the team. He sacrifices scoring for rebounding and defending, all for the betterment of the team. Isaiah epitomizes what a "good" teammate is all about and is what a coach looks for in a player, willing to learn, coachable, and always gives effort.
Learn more about Jefferson Community College athletics.